Pnina Radbill, LE
Pnina has been an in-demand hair removal expert both in the greater New York City area and abroad. As a practicing electrologist for more than a dozen years, she brings a wealth of expertise both in the technical as well as the hands-on aspects of electrolysis.
As the founder of hair removal salons Pnina's and Perfect Touch, she brings that valuable experience and vision to Pnina: Hair Removal. Her love of helping women feel empowered, confident and beautiful guides her every move in her unique perspective on beauty and technology.
"When a woman comes to me after having years of unsucessful experiences with other hair removal treatments, it is rewarding and exciting when I show her that permanent hair removal can be achieved." – Pnina Radbill
Modalities & Techniques
Shortwave (Thermolysis) – Galvanic – Blend – Multi-Needle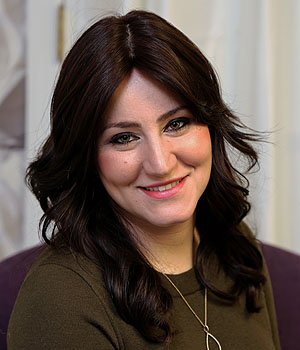 Professional Memberships & Accomplishments
Member of American Electrology Association
Member of Electrologists Association of New Jersey
Pnina Radbill's Luxe Hair Removal Is for Women Ready to End the Struggle with Unwanted Hair
Pnina Radbill, a licensed electrologist and the owner of Pnina Luxe Hair Removal in Nutley, New Jersey, wants all women to look their best. "When a woman has unwanted hair, it is hard for her to feel empowered, confident, and beautiful. Excessive facial or body hair conceals and hampers her potential," she says. Pnina knows whereof she speaks. At Pnina Luxe Hair Removal, her grateful, satisfied clients have extolled the safe and approved processes she uses to help women attain permanently smooth skin, perfectly shaped eyebrows, and elegance, no matter what their age or combination of hair color and skin tone.
READ ARTICLE…